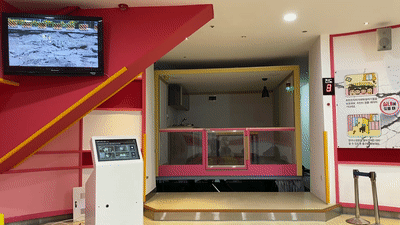 earthquake simulator
(Spoone Safety Experience Center)

Due to the earthquake in Korea, we feel that Korea is not a safe country from earthquakes.
Every time an earthquake occurs, the ability to respond to earthquakes is reduced due to insufficient education on earthquakes, which leads to many accidents.
In order to prevent such accidents, the need for education on earthquakes has emerged, and using an experiential educational simulator with high educational effects, experience
indirect experiences about the damage and effects of earthquakes and evacuation tips based on safety experience contents, while experiencing earthquakes of various intensities It is a simulator that can experience and have the effect of preparing for real danger.