[22.07.08.] Smart social miscellaneous food 4th Air Force 5th Air Mobility Squadron Youth Soldiers Metaverse platform-based SME job experience - Samwoo Immersion SWXR CAMPUS
Smart Social Miscellaneous Multisik Serving of
Small and Medium Businesses based on Metaverse Platform for 4th Youth Soldiers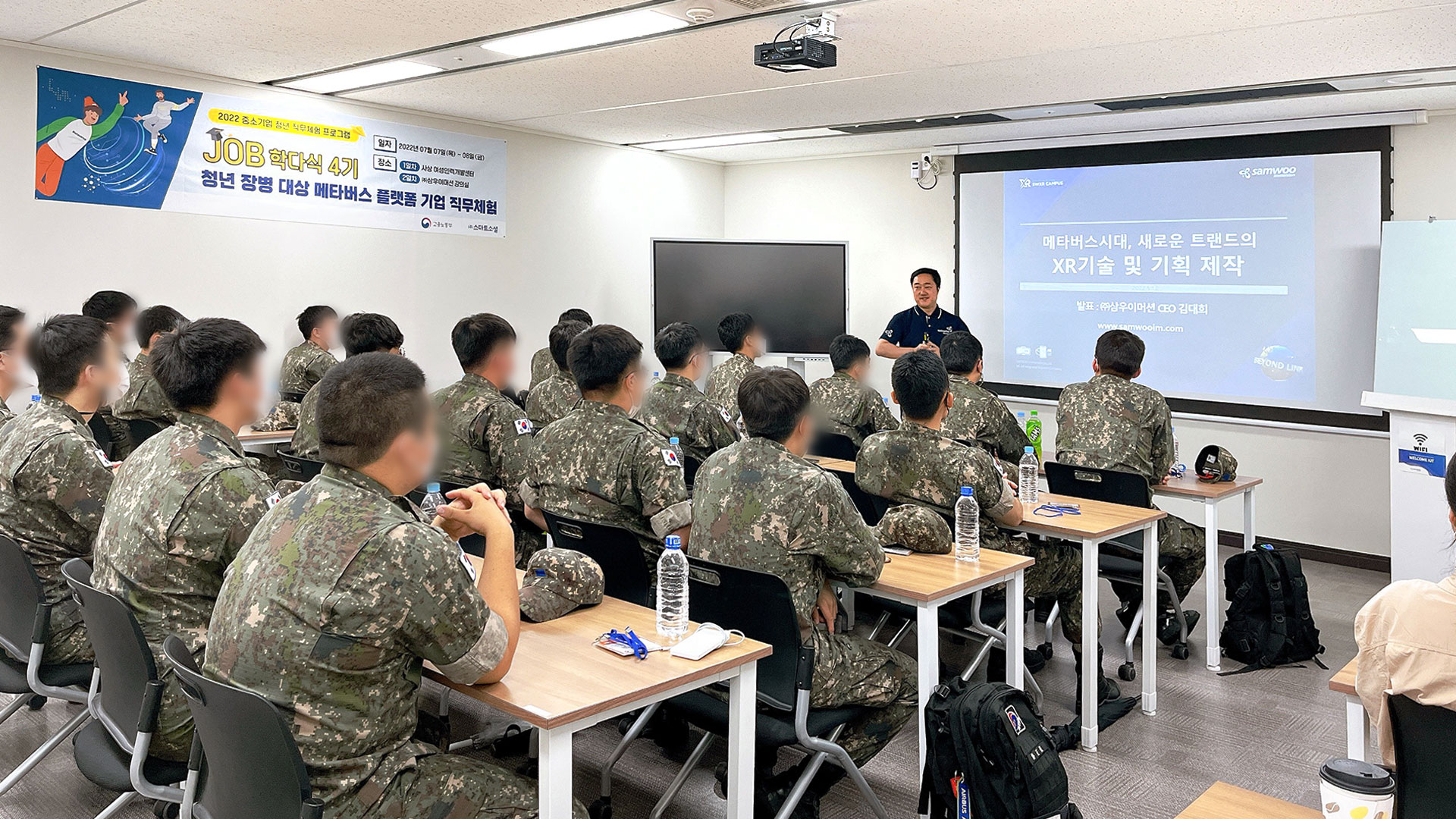 Samwoo Immersion CEO Kim Dae-hee is giving a lecture on 『Metaverse Era, New Trend XR Technology and Planning and Production』 for young soldiers of the Air Force 5th Aerial Mobile Wing who are about to be discharged.
On the 8th, at SWXR CAMPUS, an XR-based job training and talent nurturing center opened by Samwoo immersion, a metaverse platform-based company, experience and education were held for about 23 members of the Air Force 5th Air Mobile Wing, who were about to be discharged.
Taking lectures on the latest trends and latest technologies of Metaverse to explore various career paths ahead of their return to society (CEO Daehee Kim, Metaverse era, new trend XR technology, planning, and production) Through job experience in various fields such as aviation and maritime, the English village experience of BEYOND LINK, the metaverse education platform of Samwoo Immersion, and demonstration and hands-on experience of 3D scanning, the main practical technology, understanding of the metaverse platform company and We have prepared a place where you can experience the latest technology.



Young soldiers of the Air Force 5th Air Mobility Wing are in the process of experiencing XR content and demonstrating and practicing 3D scanning through practitioners.