[SAMWOOIMMERSION 22.09.08.] 'Introduction of VARLOS, a DT solution based on GIS technology, and special lecture on related technologies and prospects' at the Digital Conversion Conference Busan 2022
Innovative growth industry in the era of great digital transformation

SAMWOOIMMERSION's GIS technology-based digital twin solution VARLOS®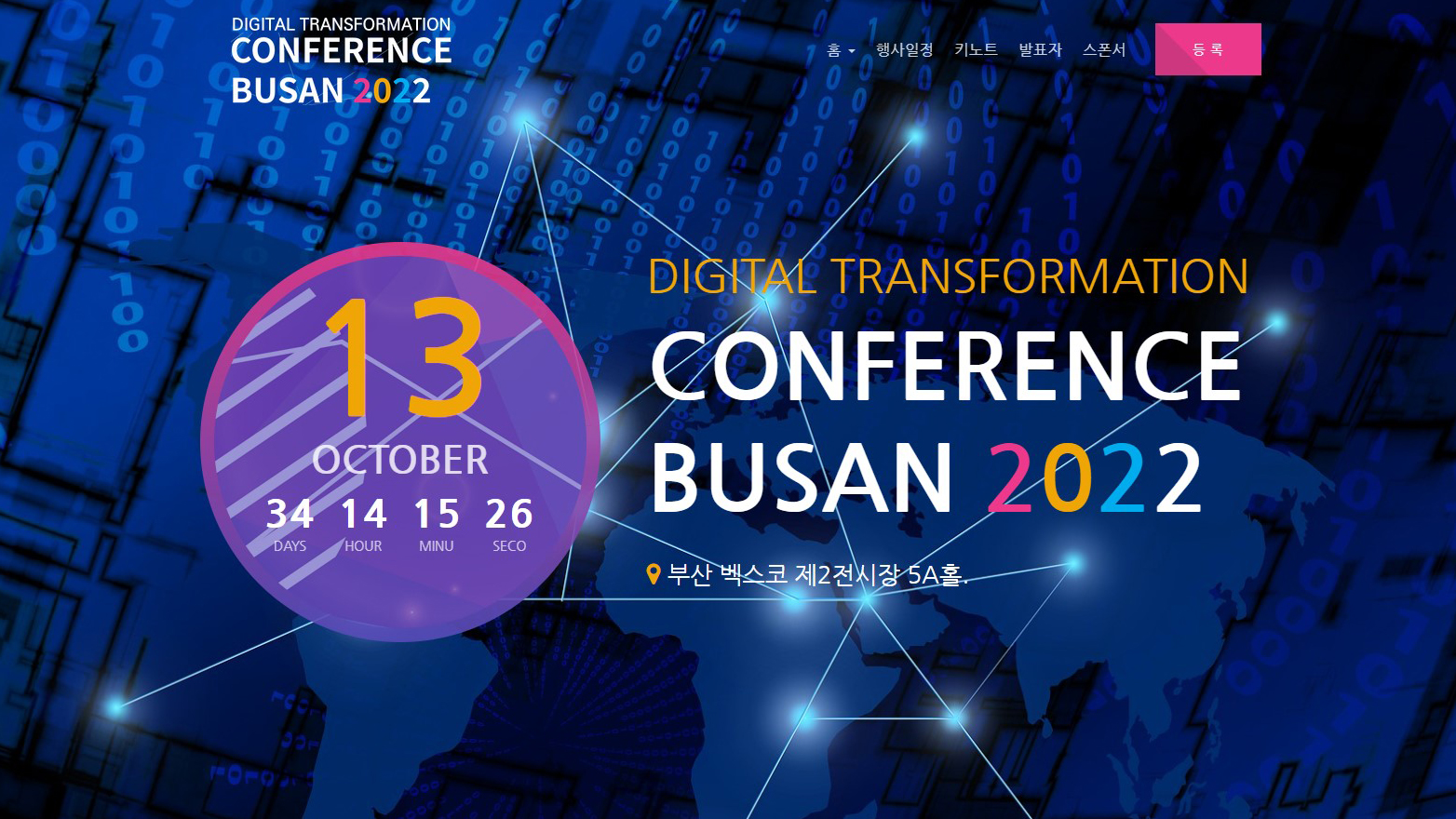 "Digital Transformation Conference Busan 2022" will be held for two days from October 13 (Thursday) at the 5A Hall of BEXCO Exhibition Hall 2, Busan Metropolitan City, hosted by KAIST Auto ID Lab Busan Innovation Research Institute.
This conference is a special lecture by about 25 keynote speakers composed of people from companies/institutions leading the research and development of digital innovative growth business technology, and the communication between local governments, industry, and academia is about A place has been prepared to provide a driving force for creation (growth).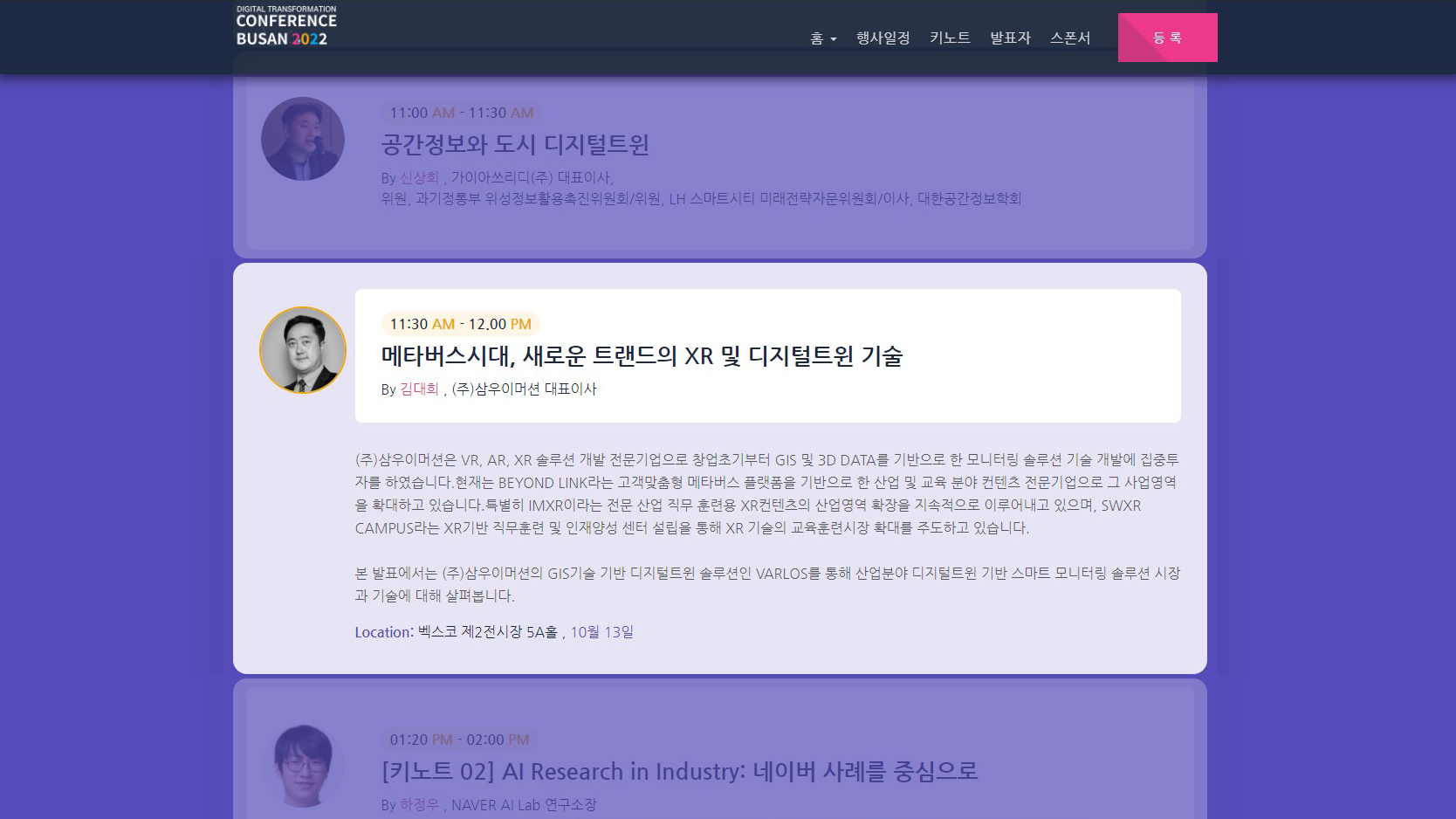 Daehee Kim, CEO of SAMWOOIMMERSION, who was invited as a keynote speaker to this conference, talked about the market and technology of smart monitoring solution based on digital twin in the industrial field through VARLOS, a digital twin solution based on GIS technology of Samwoo Immersion.
Daehee Kim, CEO of Samwoo Immersion Co., Ltd.'s lecture will be held on the 1st day, 10/13 (Thursday), Keynote 1-3 Session (11:30~12:00).
SAMWOOIMMERSION Co., Ltd. is a company specializing in the development of VR, AR, and XR solutions, and has invested heavily in the development of monitoring solution technology based on GIS and 3D data since its inception. Currently, it is expanding its business area as a content company specializing in industry and education based on a customer-customized metaverse platform called BEYOND LINK™. In particular, it is leading the expansion of the education and training market for XR technology by establishing a job training and talent nurturing center called IMXR®.