[SWXR Campus 23.11.01.] "'Busan Digital Innovation Academy (BDIA) Job Fair 2023' held"... Samwoo Immersion Co., Ltd. conducts recruitment consultations through corporate booth
"'Busan Digital Innovation Academy (BDIA) Job Fair 2023' held"... Samwoo Immersion Co., Ltd. conducts recruitment consultations through corporate booth
The 'Busan Digital Innovation Academy (BDIA) Job Fair 2023' was held at BEXCO for two days starting October 31. This event was hosted by Busan Metropolitan City and the Busan IT Promotion Agency, and Samwoo Immersion received a lot of attention with many companies participating. Samwoo Immersion provided employment consultations such as providing job information and resume consulting at the booth through its HR manager, and many job seekers in the 4th industrial revolution visited Samwoo Immersion's booth.
< HR manager from Samwoo Immersion is conducting consultations at the recruitment booth. >
In particular, Samwoo Immersion's HR manager was invited to a conference to introduce the company's working environment and culture and shared information about Samwoo Immersion with students. Samwoo Immersion attracted even more attention as it was the only Busan company invited.
< HR manager from Samwoo Immersion is attending the conference and introducing Samwoo Immersion. >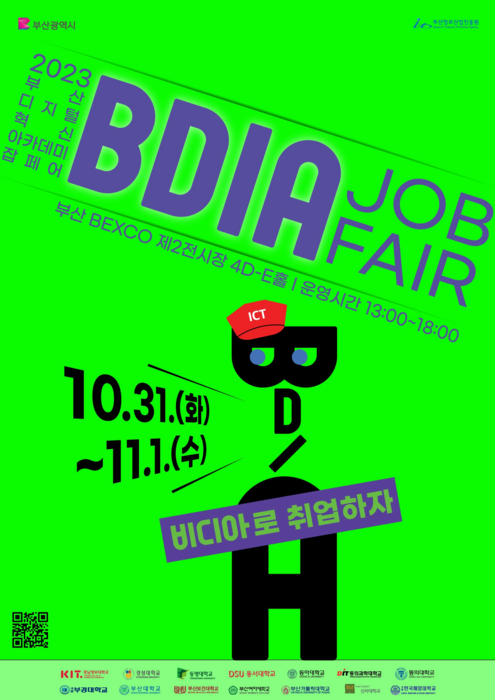 'Busan Digital Innovation Academy Job Fair 2023' poster