[SAMWOOIMMERSION 23.08.09.] Samwoo Immersion Co., Ltd. signed a digital twin solution development service contract with POSCO Gwangyang product shipment pier
Samwoo Immersion Co., Ltd. signed a digital twin solution development service contract with POSCO Gwangyang product shipment pier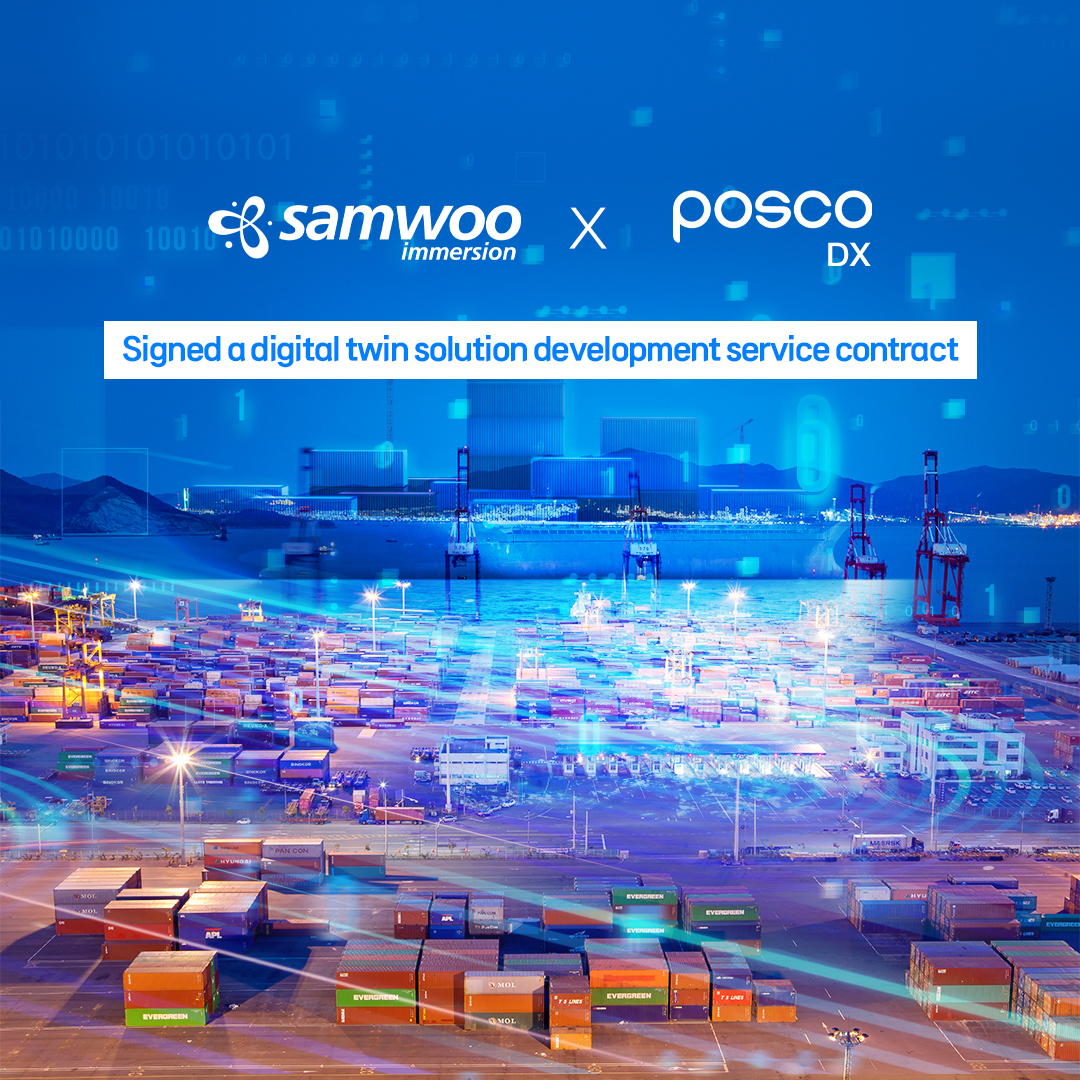 Samwoo Immersion Co., Ltd. signed a development service contract to enhance the safety of the Gwangyang product shipping pier and increase the efficiency of workers.

This system aims to establish a logistics tracking and monitoring system, minimize waste in logistics, and introduce automation in work management. Accordingly, data accessibility has been significantly improved by integrating operation, facility, and logistics information of the product shipping pier, and through this, the efficiency of workers will be increased.

In addition, by enabling 3D mapping and visualization of facility operation information in the operation and facility areas, workers can grasp the work situation in real time, and furthermore, the efficiency of safety management can be increased through real-time tracking of dangerous points. In addition, it is expected to greatly improve productivity by providing functions to predict workload and plan shipments more efficiently through real-time monitoring of pallets and inventory in terminals.

Samwoo Immersion Co., Ltd. will leave a good example of pursuing safety and productivity at the same time through the active use of future-oriented technology at the Gwangyang product shipping pier.