[EpicLounge 22.09.01.] We invite creators from all industries to Unreal Summit Online 2022.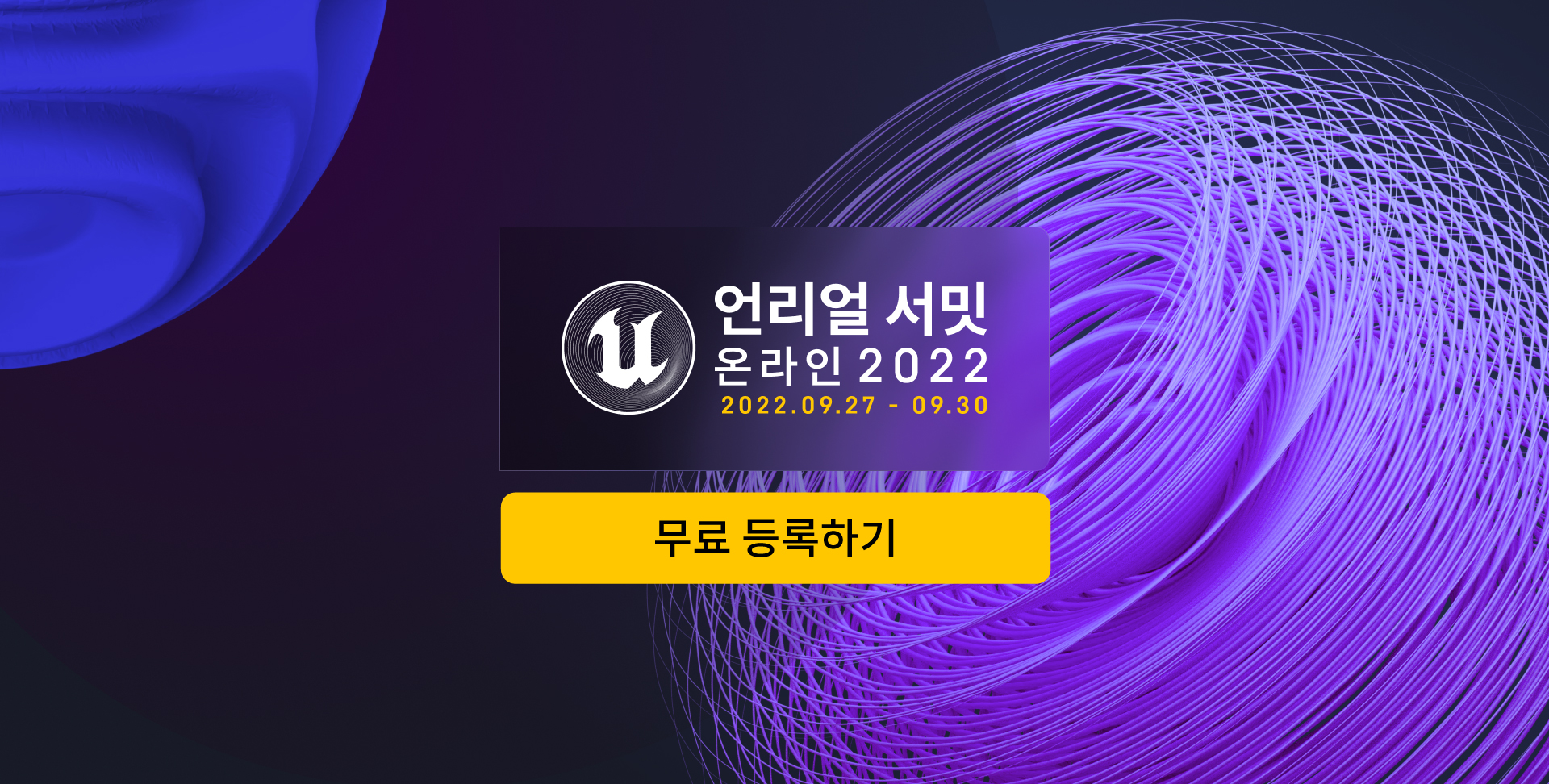 SAMWOOIMMERSION Co., Ltd. will participate in Unreal Summit Online 2022, which will be held online for 4 days from the 27th, with the theme of [VARLOS] Port Monitoring System: Digital Twin for Efficient Port Logistics Management.
This Unreal Summit Online 2022 can be registered for free by clicking the image above or through the link ( https://www.epiclounge.co.kr/v2/application_terms.html ). SAMWOOIMMERSION Co., Ltd.'s VARLOS related announcement will be held on 9/30 (Fri) 13:55~14:40 'Architecture & Automobile' session .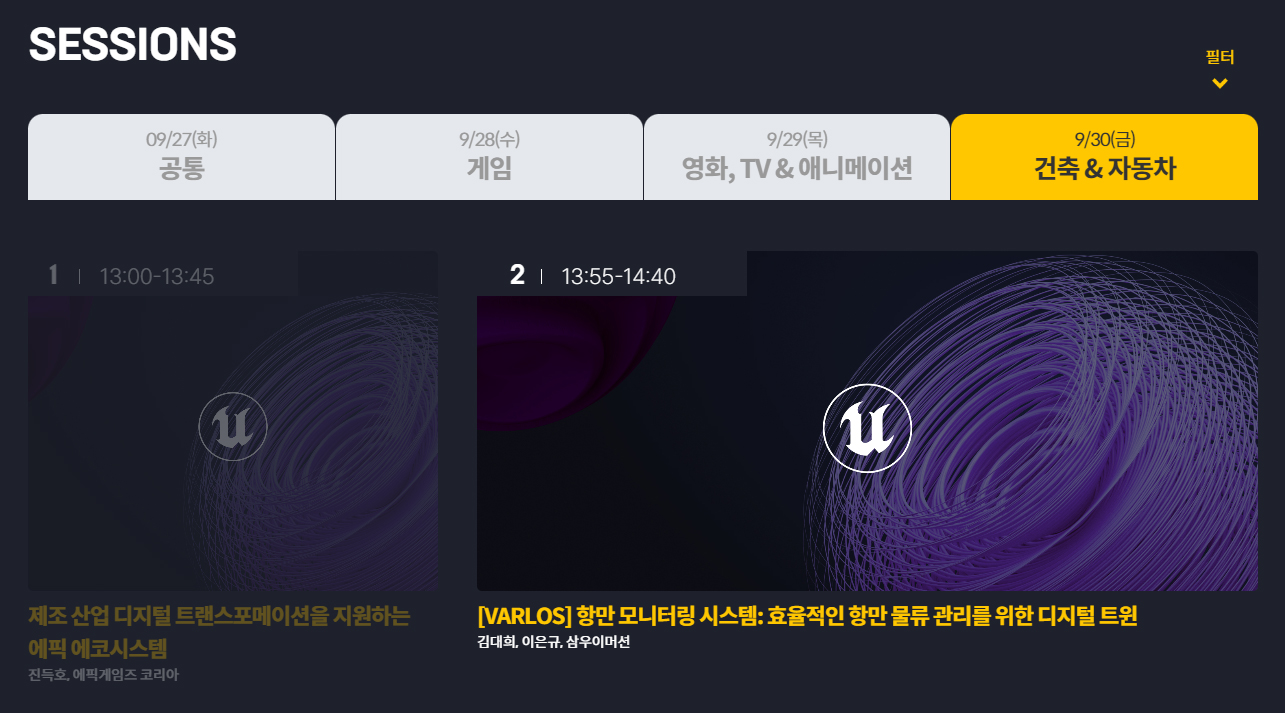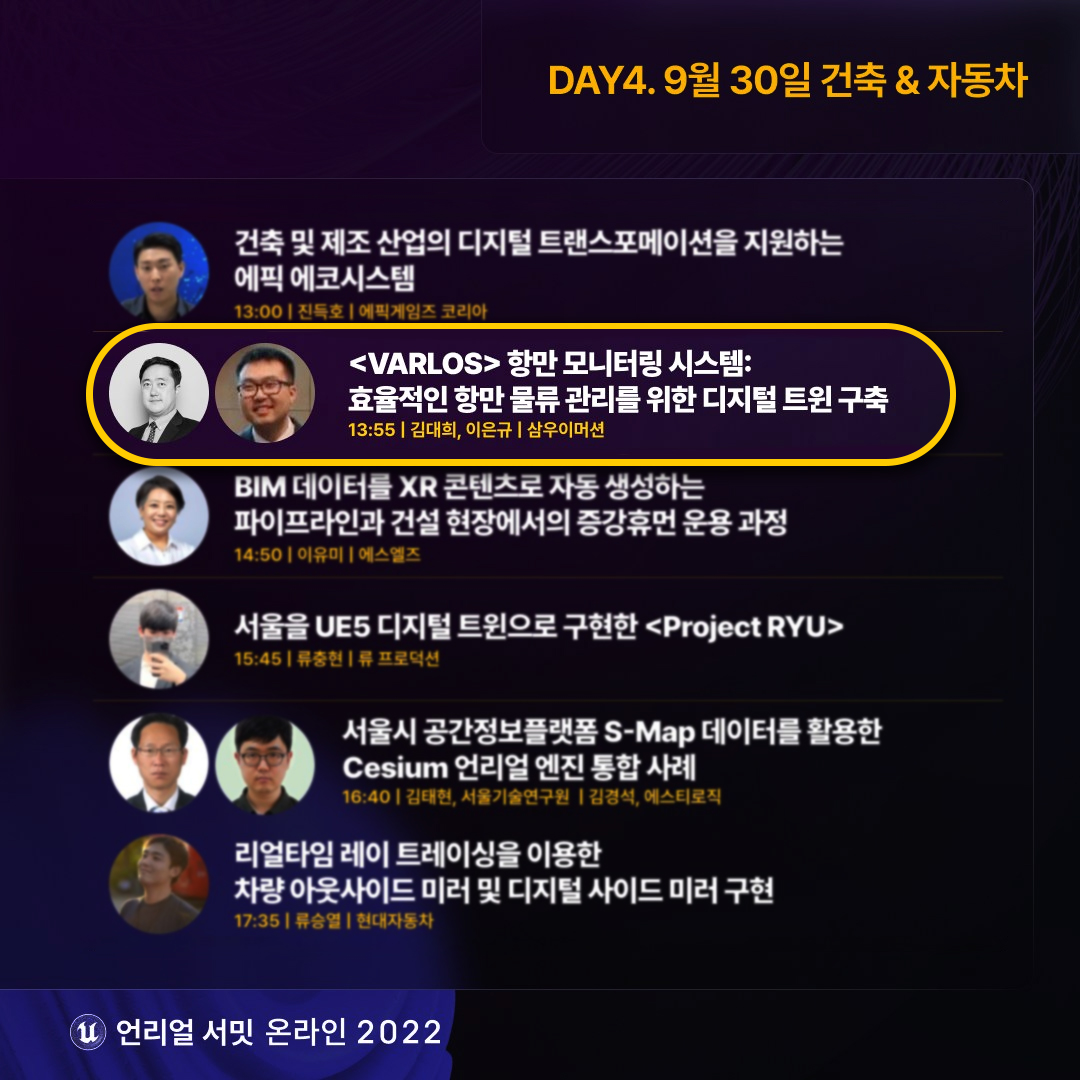 We invite creators from all industries.
Unreal Summit is an annual conference hosted by Epic Games Korea to share the latest technology, ecosystem, and inspiring real-time 3D interactive content creation experiences in Unreal Engine. Games, movies, TV, animation, architecture, and automobiles – all industries are being integrated with Unreal Engine's real-time 3D technology, transforming the way creators tell stories and experience them. Unreal Summit Online 2022 will feature sessions that provide a glimpse into the future and the latest technologies in real-time interactive content creation across all industries, including UE5, digital human, digital twin, virtual production, and metaverse. Get creative inspiration for your digital future!