(Completed) 2013 Shipbuilding & Marine IT Innovation Center Convergence Cooperation Project Development Project
2013 Shipbuilding & Marine IT Innovation Center Convergence Cooperation Project Development Project
Goliath Crane Erection / Pre-erection Results Automatic Processing System Development

"We developed a system that automatically processes/shares the operation performance of the Goliath crane and analyzes the working time.
The purpose of sharing the real-time loading progress and improving the reliability of the process performance"

Project Name : 2013 Shipbuilding & Marine IT Innovation Center Convergence Cooperation Project Development Project
Task Name : Goliath Crane Erection / Pre-erection Results Automatic Processing System Development
Task period : 2013.07.01~2014.03.31
Government Department : Ministry of Trade, Industry and Energy
Assignment number : I01010-13-1007
Organized by : Samwoo Soft Co., Ltd.
Research Director : Daehee Kim

Based on the operation information of the Goliath crane, the line arrangement information in the dock, the block division information, and the block location information, the system is built to automatically process the performance of block mounting, PE support, non-line work, etc.

Analyze standard working hours and share the operating status of cranes with other departments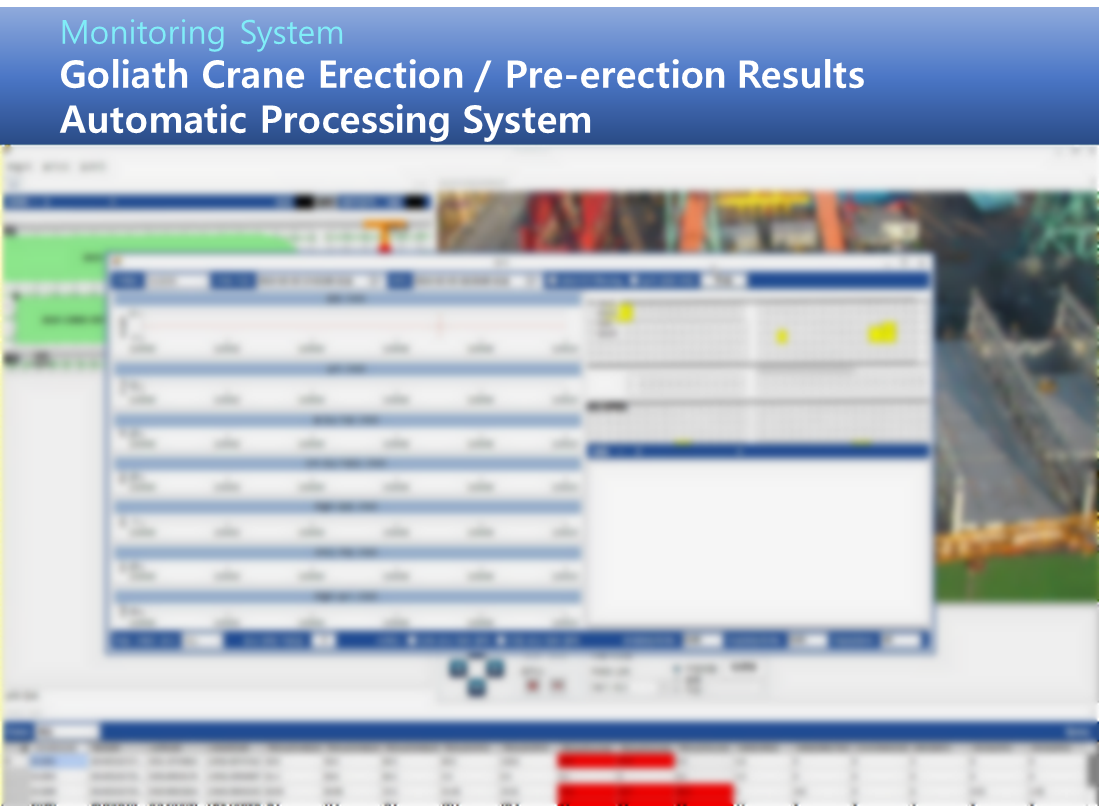 This system consists of 5 functional modules (DB management module, location processing module, performance processing module, crane monitoring module, and GUI module).
| | |
| --- | --- |
| | |
| Crane status inquiry and reporting system | 3D simulator system |