Ship Job Training VR KIT (LNG propulsion ship fuel supply and demand simulator and DF engine operation training system)

LNG propulsion ship fuel supply and
demand simulator and DF engine
operation training system
Ship Job Training VR KIT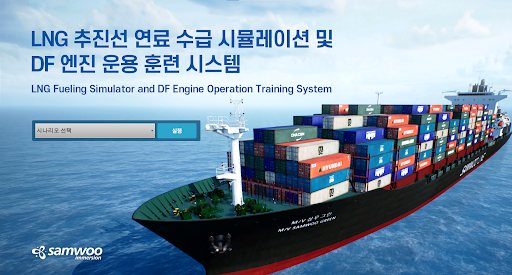 The 『Development of Technology for Localization and Standardization of Core Equipment
in the Marine Fisheries Industry』 project was carried out with the Ministry of Oceans and Fisheries
and the Korea Marine Equipment Research Institute.
It is a task to reduce dependence on foreign imports and strengthen competitiveness in maritime and fisheries
technology through localization of key equipment and materials in the field of marine and fisheries.
In a virtual reality (VR)-based environment that simulates the dual fuel engine and auxiliary machinery widely used
in gas-powered ships, the DF engine and gas fuel supply system can be familiarly understood.
In addition, you can learn the preparation procedure before starting (departure) of the DF engine used
as the main engine for ship propulsion.

2 Contents that support ship structure familiarization
  ● DF Engine
Support ship structure familiarization [DF Engine]
  ● FGSS
Support ship structure familiarization [FGSS]
6 VR Contents for fire extinguishing equipment and safety equipment operation training
● ERS·ERC

●

ESD

● Water Curtains

●

Drip Tray

● Dry Chemical Powder

●

Water Spray
Integrated training of eco-friendly fuel supply and demand equipment
  ● Hardware
| | |
| --- | --- |
| | |
| LNG propulsion vessel FGSS and DF operation - Hardware | Onshore and Ship LNG Tanker Fueling - Hardware |
  ● Training on fuel supply and demand procedures [ESD Test]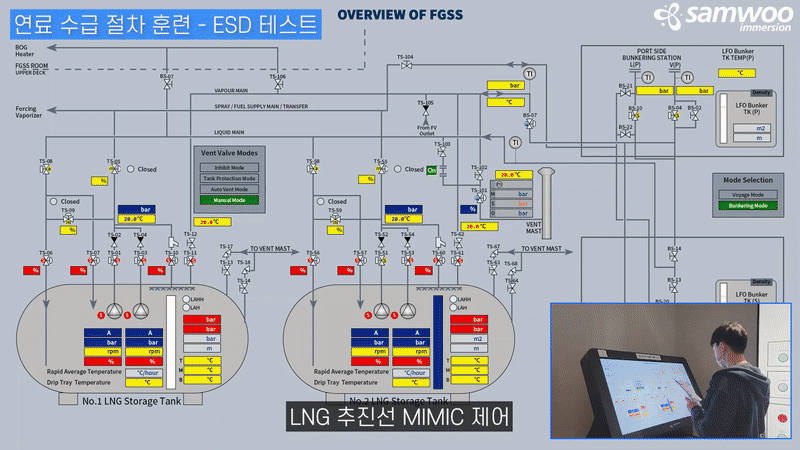 ● Training on fuel supply and demand procedures [Cool Down]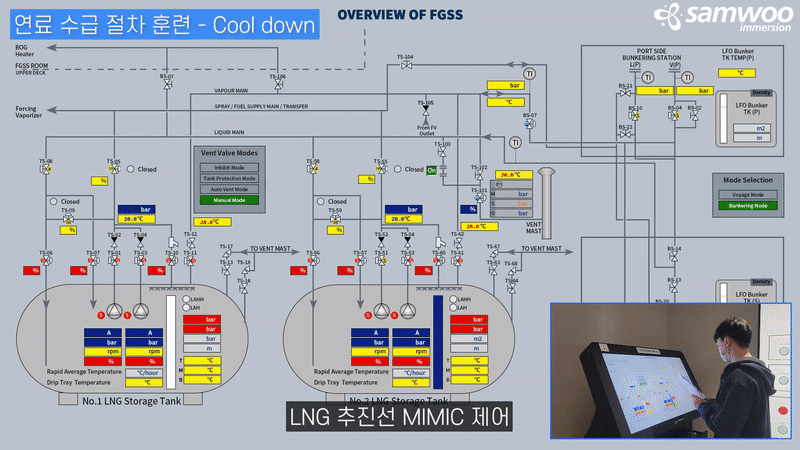 LNG-fueled propulsion ship modeling for realization of high-quality 3D modeling
| | |
| --- | --- |
| | |
| | |
Development of LNG propulsion ship fuel supply and demand simulator and DF engine operation training system
Composition of marine equipment