[22.07.29. Electronic News] Samwoo Immersion to hold 'Busan Information Technology Association Metaverse Exhibition' at 'Beyond Link' from the 2nd
Exhibition of 20 companies' technology products and business consultation through Samwoo Immersion's metaverse platform 'Beyond Drink'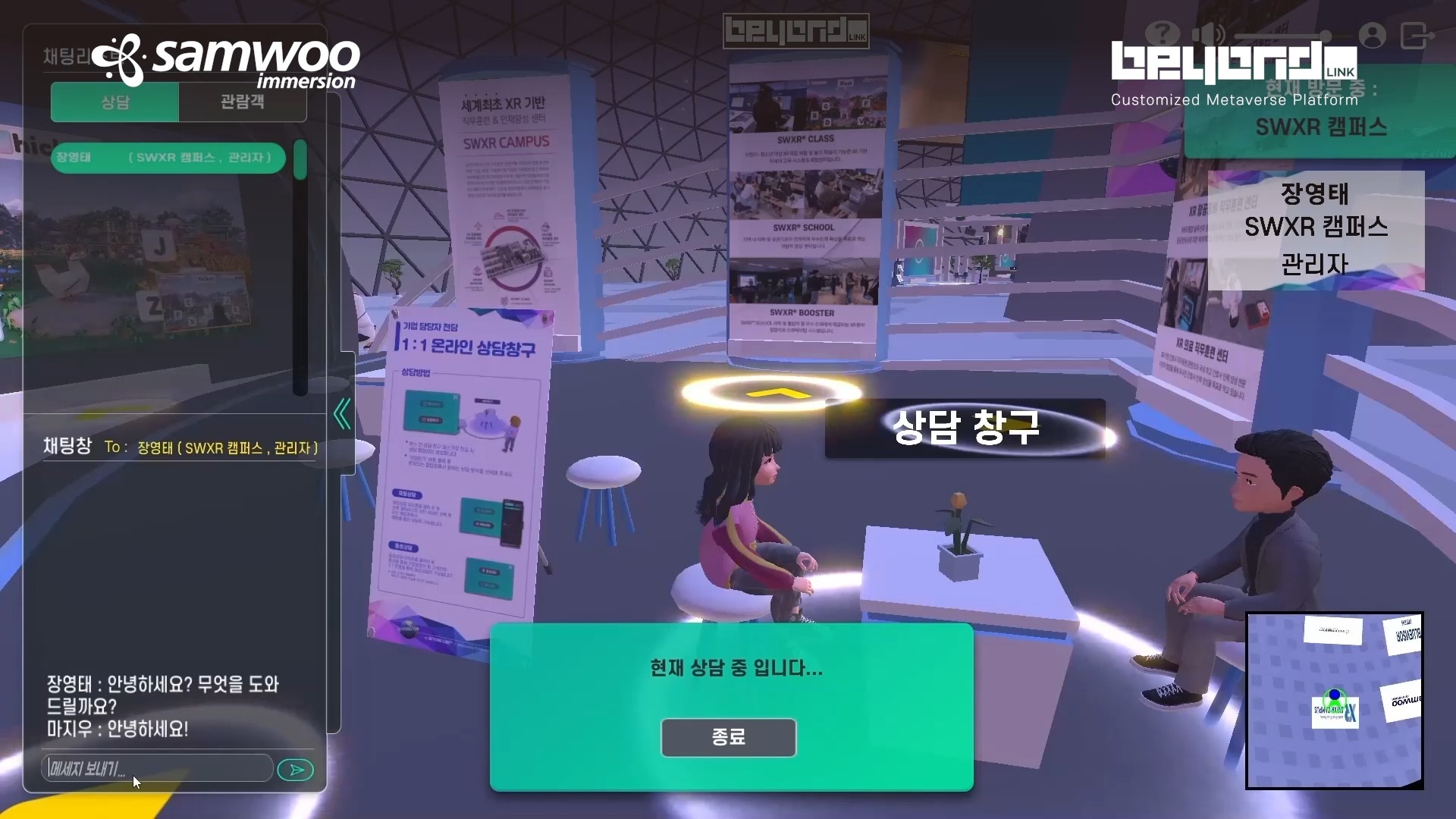 <2022 Busan Information Technology Association Metaverse Exhibition Virtual Environment Consultation.>
The Metaverse exhibition will be held to exhibit and introduce technologies and products in a virtual environment and conduct business consultations.

Samwoo Immersion (CEO Kim Dae-hee) announced on the 31st that it will hold the '2022 Busan Information Technology Association Metaverse Exhibition' from the 2nd on its metaverse platform 'BEYOND LINK'.

About 20 companies from Busan Information Technology Association, such as SWXR®CAMPUS, MyStation, and EB Networks, participate in the exhibition to introduce their technologies and products.

The booth is operated in the same way as in reality, such as screening a company introduction video at the virtual environment booth and providing downloadable brochures and business cards for the person in charge.

Visitors and buyers can visit the booth to understand the exhibition technology, products, and company status, and conduct real-time consultations with the person in charge of the company. Counseling is based on text-based chatting, and voice counseling is also possible if a microphone is prepared.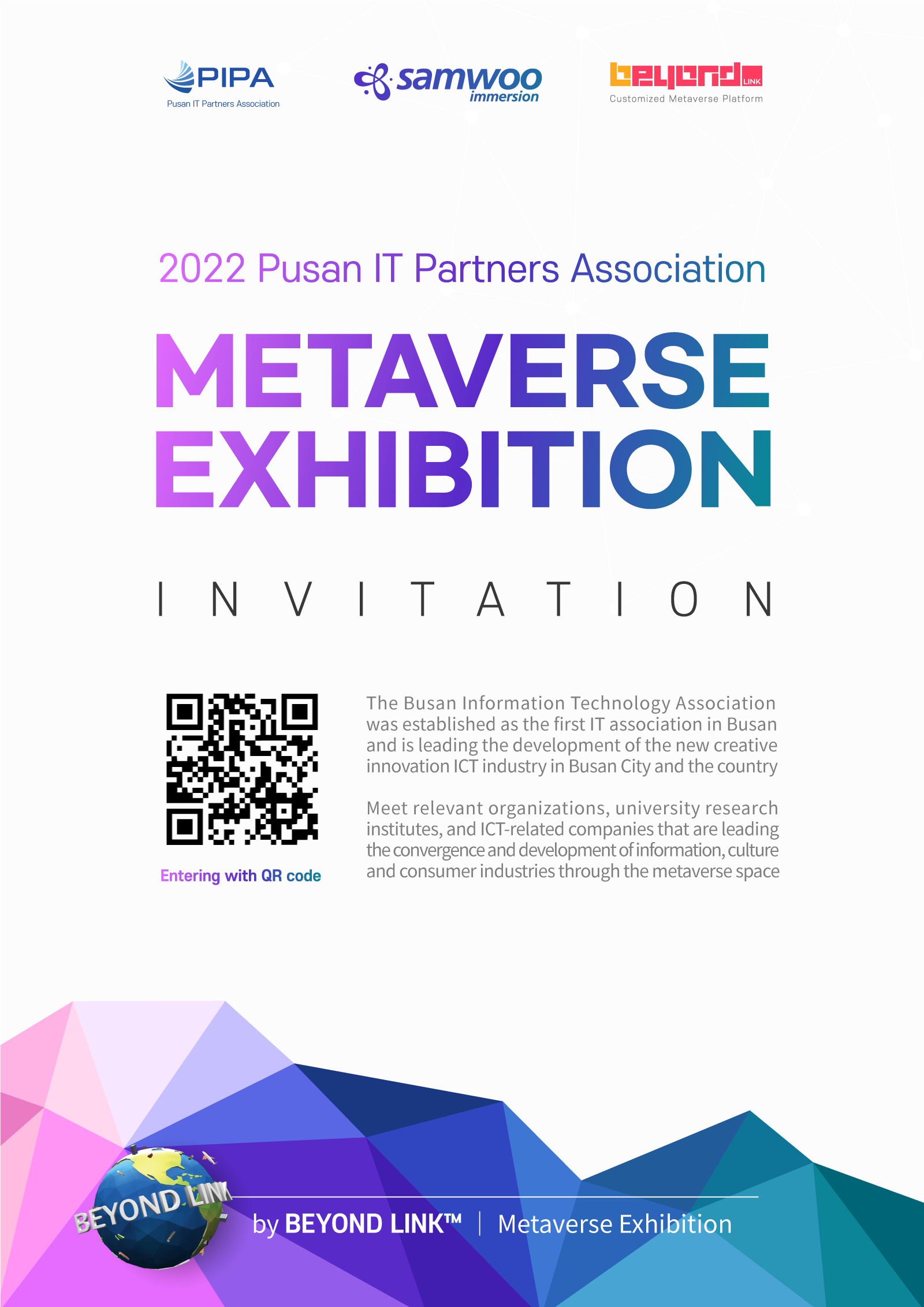 <2022 Busan Information Technology Association Metaverse Exhibition Poster>
Samwoo Immersion and Busan Information Technology Association conveniently introduce the latest information and communication technology (ICT) trends, products, and services in the metaverse environment. This exhibition was prepared to contribute to the development of Busan ICT industry and vitalization of the local economy by inducing business.

Daehee Kim, CEO of Metaverse, said, "The Metaverse exhibition is a virtual space that is realized like reality, and anyone can access it without time and space restrictions, and not only see it, but also develop new business. We will upgrade the Beyond Link to make it possible."

Busan = Reporter Lim Dong- sik dslim@etnews.com