[Yonhap News 22.06.07.] Establishment of 5G real-time integrated control system in Jagalchi Market in Busan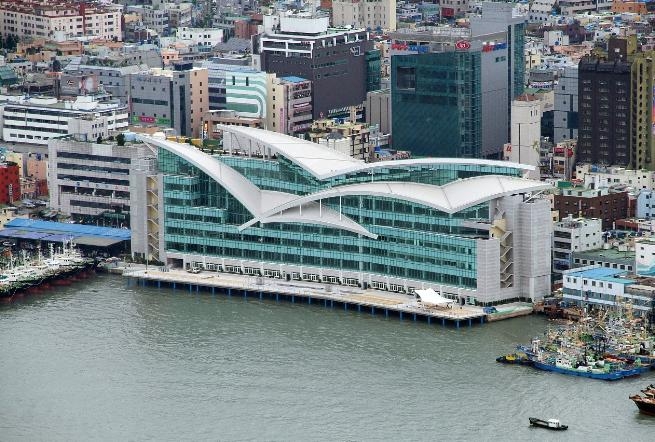 Busan Jagalchi Market [Provided by Busan City]
(Busan = Yonhap News) Reporter Min Young-gyu
A real-time integrated control system based on 5G will be built in Jagalchi Market in Busan.
The city of Busan has been selected for the '2022 5G-based digital twin facility safety demonstration project' by the Ministry of Science and ICT, and secured 1.6 billion won in government funding, and 426 million won in private capital to build a safety management system for the Jagalchi market. announced on the 7th.
It is a 5G-based Internet of Things (IoT) terminal that analyzes the seawater and air pollution levels flowing into the Jagalchi market in real time and automatically controls it with the water intake and air conditioning system.
In addition, it provides an optimal escape route in case of a fire through fire response simulation, and is equipped with a real-time integrated control system through three-dimensional (3D) digital twin modeling.
The city announced that it was selected as the final operator of this public offering by forming a consortium with only small and medium-sized businesses and institutions in Busan, such as Samwoo Immersion, Neotech, and Busan Facilities Corporation, centered on the Busan Information Industry Promotion Agency.