[Electronic Newspaper 21.10.06.] KEIT support 'virtual training system' development completed... Anticipation of Industrial Accident Prevention
The Korea Institute of Industrial Technology Evaluation and Planning (KEIT) announced on the 6th that it had completed the development of the 'industrial safety virtual training platform to respond to complex risk situations' supported by the 'experiential knowledge-based experiential virtual training technology development' project.
Eightone, Total SoftBank, Samwoo Immersion , Electronics Technology Research Institute, and Korea Electronics Information and Communication Industry Promotion Association have promoted the development of a virtual safety training system for the safety of workers in the manufacturing industry since 2019. Recently, a demonstration for evaluation of research results was held at the national industrial complex.

Companies participating in the demonstration pointed to the advantage of being able to train in advance to prevent complex accidents that are difficult to predict, such as falls, electric shocks, and pinching, in manufacturing fields with many complex processes.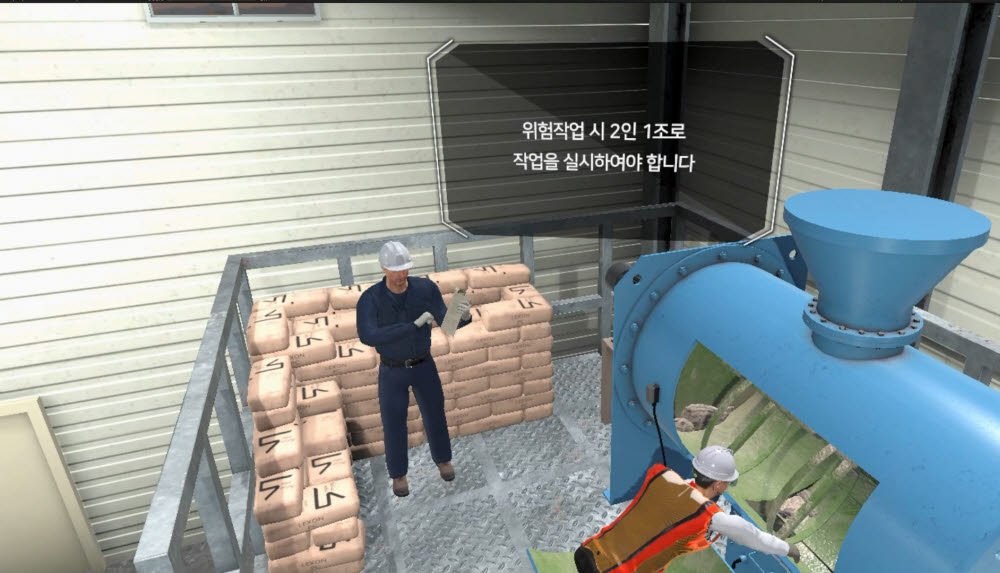 By Yoon Hee-seok pioneer@etnews.com