[News1 Korea 21.11.10.] The 4th industrial revolution is fundamental to 'cooperation and sharing'... "Cooperation between ministries should be strengthened for the development of marine and fisheries"
The 'Ocean Tech Korea 2021 Expert Meeting' was held at the Busan Asti Hotel on the afternoon of the 3rd to find out the flow of global innovative technologies in the field of marine and fisheries and the current situation in Korea.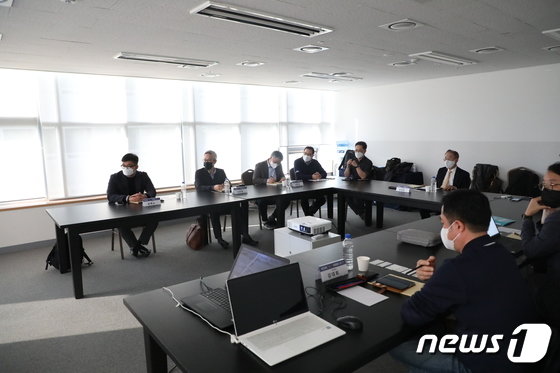 On the afternoon of the 3rd, 'Ocean Tech Korea 2021 Expert Discussion' is being held at the 4th floor conference room of Asti Hotel in Dong-gu, Busan.

This expert discussion was led by Hyung-Lim Choi, a special professor at Dong-A University Smart Logistics Research Center (former Chairman of the 4th Industrial Revolution in Oceans and Fisheries) as the chairperson in the maritime sector △ Min Jeong-tak, director of the Korea Robot Convergence Research Institute's Strategic Business Division △ Kim Dae-hee, CEO of Samwoo Immersion, in the fishery sector △ Bluegen Korea CEO Lee Woo-jae, Logistics Department △ Park Han-seon Research Fellow at Korea Maritime and Fisheries Development Institute, △ Startup Division △ Netspa CEO Jeong Taek-soo attended.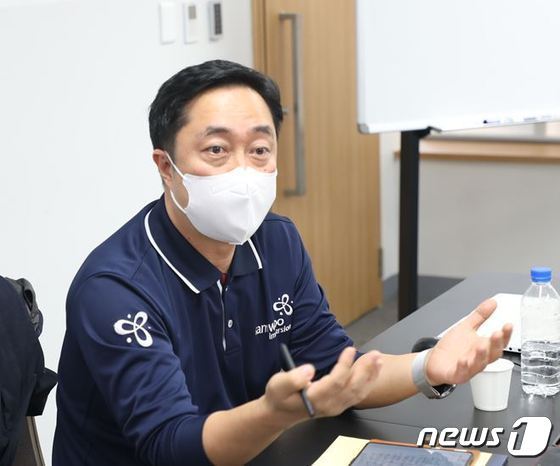 Daehee Kim, CEO of Samwoo Immersion © News 1
◇Suitable for metaverse education…

Daehee Kim, CEO of Samwoo Immersion, a metaverse development company that must meet the needs of shipping companies, is a private educational institution that meets the needs of shipping companies.

CEO Kim said, "VR (virtual reality) is a technology that has been created for job training since the 1960s, when it was first created. It started from ," explained the development background.

In particular, new ships with different energy operation systems are emerging, and CEO Kim thinks that if metaverse technology is used for crew training, shipping companies will be able to develop competent crew members.
He emphasized, "Since ships that use hydrogen and ammonia as propulsion raw materials do not yet exist, training of crew members to operate them is only possible in a virtual world such as Metaverse." Here, he emphasized, "Using the metaverse as a method of relieving the stress of sailors can relieve the stress of isolation from society by giving them a role as a member of society, such as meeting with family and attending company meetings in virtual reality."
Metaverse explained that it is also effective in reducing costs. For example, "In the case of an LNG-powered vessel, the operating crew must practice in the actual operation of the LNG carrier in the form of dispatch." "He said.
Lastly, he said, "While technology is developing rapidly, the response of the National Training Institute and schools is slow.
bsc9@news1.kr