[Korea Economy 22.02.10.] Busan City, going straight into the metaverse - Samwoo Immersion, a metaverse platform company for education
After establishing and nurturing an industrial ecosystem, Metaverse tourism products such as Songjeong Beach and Yongdusan Park are also prepared. Launched 'Beyond Link', an educational platform for nurturing talented people in the shipping, aviation, and medical fields.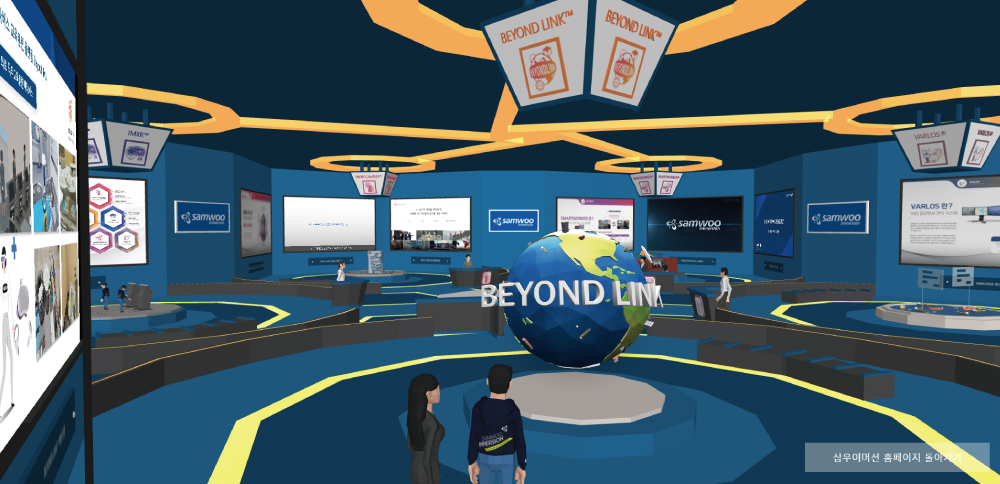 A metaverse-based corporate PR center built on the Samwoo Immersion website
The city of Busan is preparing to nurture the metaverse at the industrial level. A detailed outline is expected to be released as early as next month. Based on this, the city plans to support the application of metaverse technology to various areas such as platforms and services. Local companies are also actively developing technology to preoccupy the metaverse technology, so synergy is expected.
| | |
| --- | --- |
| | |
| Samwoo Immersion Metaverse Corporate Promotion Center - SWXR CAMPUS Booth | Samwoo Immersion Metaverse Corporate Promotion Center - IMXR Booth |
| | |
| Samwoo Immersion Metaverse Corporate Promotion Center - BEYOND LINK Booth | Samwoo Immersion Metaverse Corporate Promotion Center - (Left) SMARTWORKER, (Right) VARLOS booth |
Is the metaverse development outline coming out?
According to the city of Busan on the 10th, the city will finish four services related to the metaverse within this month and start nurturing the metaverse industry from this year. The services currently in progress are △Strategy for establishing and fostering global metaverse industry ecosystem △Cultivating Busan-type metaverse industry ecosystem △Songjeong Metaverse surfing village construction project △Marine culture platform construction service. A city official said, "Interest has exploded since the metaverse concept appeared, but there is no clear standard for the technical definition of the metaverse. We will focus on that."
Yongdusan Park has begun the work of putting on cutting-edge technology. The city will invest 8.5 billion won from the government budget and build a metaverse and artificial intelligence (AI)-based expandable platform in Yongdusan Park by 2023 to commercialize tourism.
This year, we plan to implement a metaverse service centered on surfing at Songjeong Beach and Yeongdo-do Maritime Museum. Metaverse technology is also applied to the exhibition and convention industry. "We will build a virtual exhibition space infrastructure in the Haeundae area centered on BEXCO," said Jun-seung Lee, head of the Busan City Digital Economy Innovation Office.
The digital twin has already begun
Samwoo Immersion, which started with virtual reality (VR) and augmented reality (AR) technologies, has doubled its sales in two years. This is thanks to the preemptive introduction of metaverse-related technologies. Recently, digital twin technology was applied to the pier of Sinseondae in Busan Port.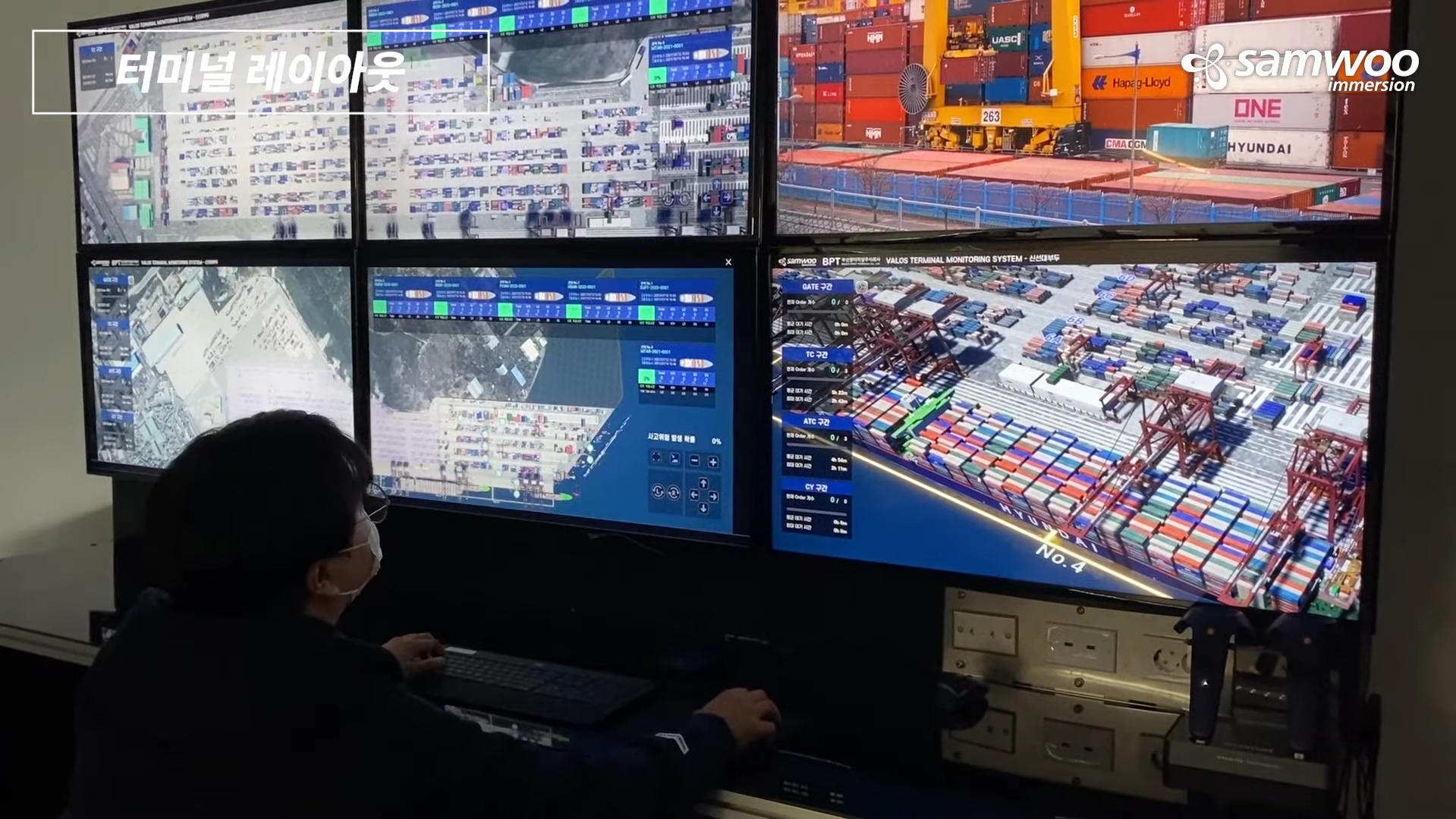 3D Virtual Terminal Remote Control System - Samwoo Immersion
Digital twin is a technology that solves problems in reality by moving the real space to the virtual space as it is. The company explains that it is possible to prevent collisions between ships and to improve port transport efficiency by being able to grasp the port system, the movement of ships and transport vehicles, as well as the container density, etc. at a glance. The Busan Port Authority carried out the public offering project for the Ministry of Oceans and Fisheries, and Samwoo Immersion also participated in the development.

In addition to Digital Twin, Samwoo Immersion is developing a platform related to Metaverse. The website itself is configured as a metaverse space and is being used as a promotional space for Samwoo Immersion.
It is negotiating with universities by launching the 'Beyond Link' platform used for education. 'SWXR', a job training talent nurturing program, is a program for workers in industries such as eco-friendly ships such as LNG ships, aviation, and medical care. CEO Kim said, "We define Metaverse as a network connection and focus on developing a platform for customers with a specific purpose rather than an unspecified majority. We plan to do business."
By Min Gun-tae
Input 2022.02.10 18:17 Modified 2022.02.10 23:47 Ground A34