[Electronic Newspaper 20.06.21.] Busan 'Smart Ocean Platform' opened in October
KOMERI conducts national innovation cluster R&D project with 4 companies

Equipment defect diagnosis, block chain-based ship goods open market, etc.

4 detailed project development performance verification and platform interlocking test scheduled

"Dongsam Innovation District to be nurtured into a 'global maritime R&D cluster'"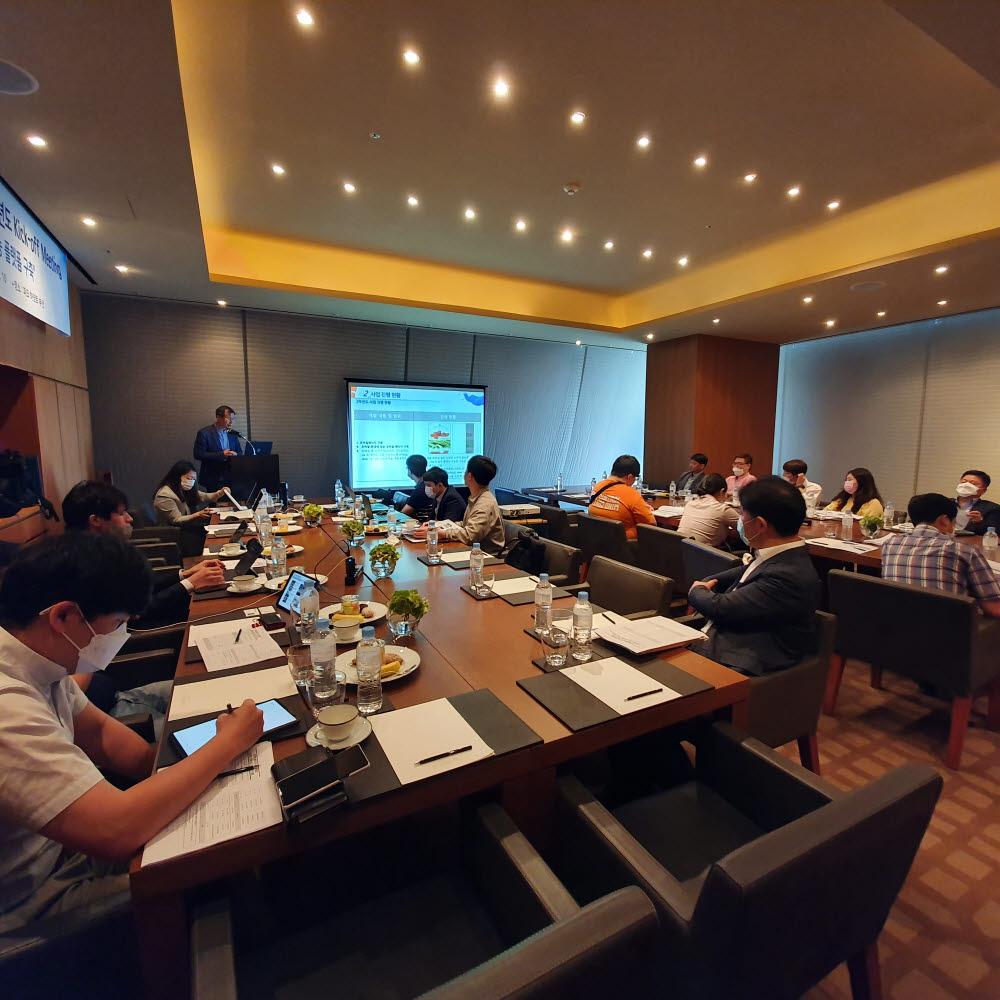 <The 3rd year kickoff meeting of the Busan National Innovation Cluster R&D Project recently held by KOMERI.>
A smart maritime platform service, which collects and analyzes various marine data such as shipbuilding equipment, shipping, ship supplies, and navigation safety, and provides it in a cloud way for companies to utilize, will start in Busan.

Four companies, including Korea Institute of Shipbuilding and Marine Engineering (KOMERI, President Gong Gil-young), Basil Company, and Samwoo Immersion, recently held a kickoff meeting for the 3rd year of the National Innovation Cluster R&D project and decided to build a 'marine data-based cloud intelligence platform'. It was announced on the 21st that it will be completed and operated in October.

The ocean data-based cloud intelligence platform is one of the national innovation cluster R&D projects carried out by 14 local governments nationwide with support from the Ministry of Trade, Industry and Energy and the Korea Institute for Advancement of Technology (KIAT).

Busan develops and builds a smart maritime platform with the goal of fostering the Dongsam Innovation District in Yeongdo, an innovative city, into a global maritime R&D cluster.

KOMERI is in charge of platform construction and operation, and development service verification and interworking under the general supervision. S.E.U., Shindong Digitech, Basil Company, and Samwoo Immersion divide the platform interlocking service into detailed tasks and develop them under the supervision of each.

In the third year of this year, KOMERI and the four companies verify the quality of software (SW) service for each detailed task, test it, and link it to the platform. It will then be opened in October after undergoing a final test in terms of cloud certification and platform operation, such as security, website availability, and scalability.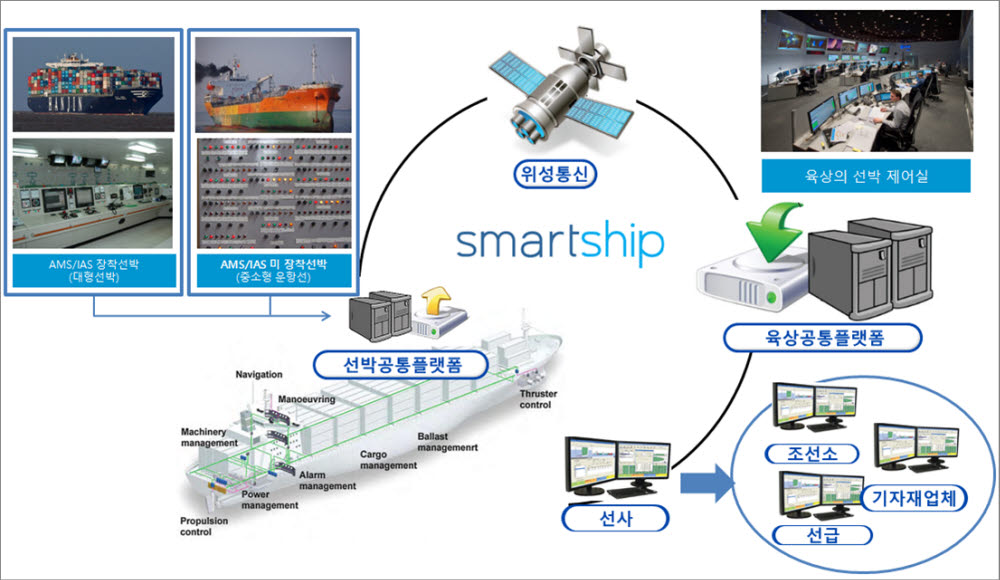 <Concept diagram of KOMERI intelligent cloud platform operation.>
The four core services of the platform are 'diagnosis of defects in shipbuilding and marine equipment manufacturing', 'predictive maintenance of core facilities of ships', 'blockchain-based open market for ship supplies', and 'virtual reality (VR) and augmented reality (AR) contents for ship disaster safety education and training'. All.

Demand companies such as equipment and materials companies, small and medium-sized shipping companies, ship management companies, and parts manufacturers can diagnose and evaluate the quality and specifications of equipment and materials through the platform, and can also identify the timing of ship maintenance or parts to be repaired. Shipowners and sailors can safely and inexpensively purchase ship supplies at the ship supplies open market, and download and use VR/AR educational contents in preparation for marine accidents.

Bae Jeong-cheol, head of KOMERI's business, said, "A total of 20 companies, universities, and institutions, including KOMERI, participated in the first and second demand surveys, and through data collection and testing, service development and interworking meetings, we reached the final stage of platform construction." We will provide the world's best smart ocean platform service, which is the main body of platform operation as a consumer and data provider."

Busan = Correspondent Lim Dong-shik dslim@etnews.com