[Industry News 20.07.29.] Samwoo Immersion challenges the 'world's first'... LNG ship job training 'VR contents'
On July 29, Samwoo Immersion (CEO Kim Dae-hee) announced that it would develop VR contents for job training for LNG ships using VR technology and professional simulator for the first time in the world
. Samwoo Immersion specializes in developing intelligent monitoring solutions based on convergence technology. Since its establishment in 2011, through real-world maritime simulations, virtual experience solutions, VR platforms, tactical training simulators, and GIS-based situation control platforms, etc. It has consistently been recognized for its technological prowess.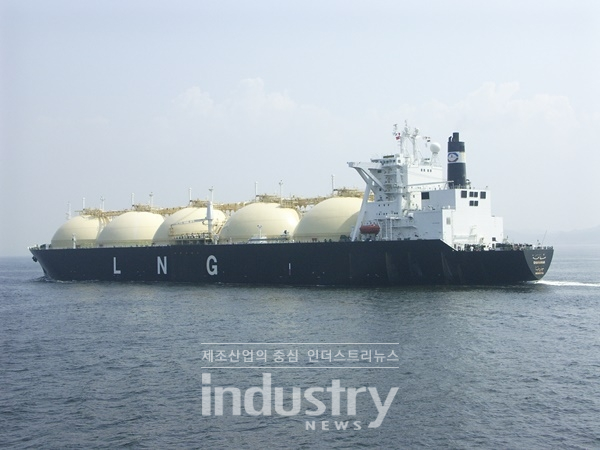 Samwoo Immersion has started developing VR job training contents for LNG ship crew members.
[Photo = Samwoo Immersion]
In July of this year, Samwoo Immersion received a growth-sharing investment from the Small and Medium Business Corporation for the development of VR educational content, and it is known that based on this, it started developing related solutions.

According to the Korea Creative Content Agency, the global VR market is growing at an average annual rate of 35.6% or more. In addition, interest in the VR-related market is growing amid various issues such as the untact trend due to COVID-19 and the improvement of worker safety.

Samwoo Immersion plans to develop LNG ship bunkering education contents first. This year, Korea has won orders for more than 100 LNG carriers. The amount is approximately 23.6 trillion won. In particular, Qatar Petroleum, a state-owned oil refinery in Qatar, has announced that it has signed shipbuilding contracts with three domestic shipbuilders, such as Hyundai Heavy Industries, Daewoo Shipbuilding & Marine Engineering, and Samsung Heavy Industries, by 2027.

These LNG ships require many crew members. Samwoo Immersion plans to help them to receive LNG shipboarding training efficiently through LNG vessel VR contents.

Daehee Kim, CEO of Samwoo Immersion, said, "Samwoo Immersion specializes in developing VR contents for job training in the marine and industrial fields. The development of VR contents and specialized simulators for LNG ships is the first in the world."

Correspondent Choi Ki-chang
Copyright holder © Industry News Unauthorized reproduction and redistribution prohibited
Source: Industry News (http://www.industrynews.co.kr)