[Electronic Newspaper 20.08.26.] From crew training to medical practice… The rapid rise of the VR job training market
Samwoo Immersion, Supplying LNG Ship Job Training Contents to Shipping Companies Extreme, higher stability and efficiency than the development site for machine tool use and maintenance training system ... Expanding Demand in the Corona Era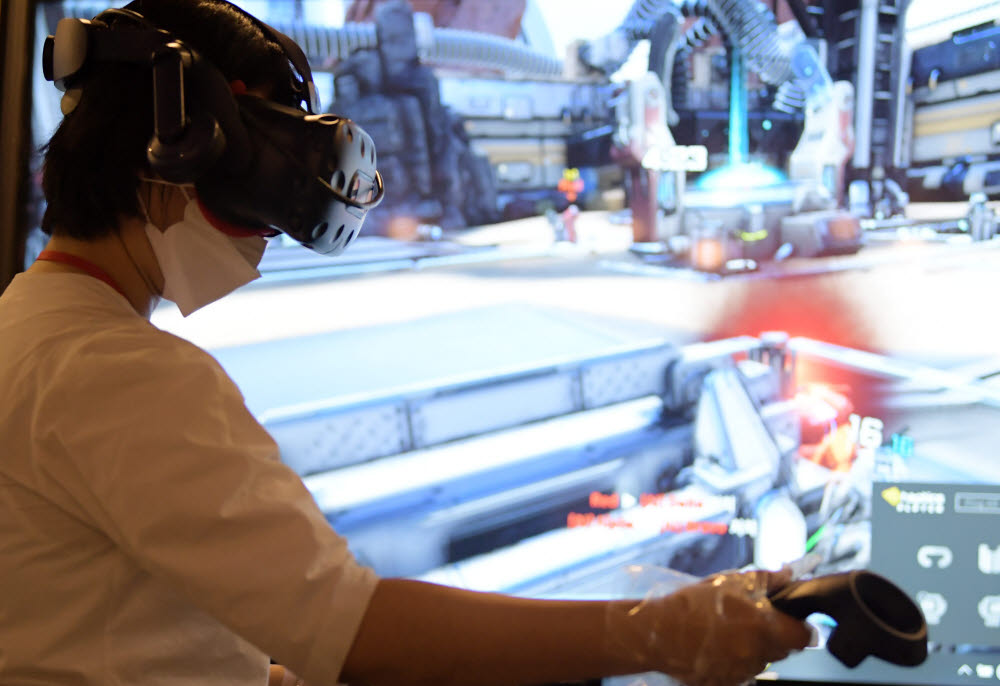 <VRAR experience image>
The vocational (job) education market using virtual reality (VR) and augmented reality (AR) is rapidly emerging. It is an education market that teaches and learns jobs more efficiently than in the field using VR/AR contents and equipment. Following the game, attention is paid to whether it will form the VR emerging market.


Samwoo Immersion (CEO Dae-hee Kim) announced on the 26th that it would develop and supply VR-based LNG ship job training contents in cooperation with shipping companies, including KLCSM, and VR industry support organizations.

LNG ships use LNG as fuel to transport various cargoes such as LNG and containers. Unlike bunker C oil vessels, it is an eco-friendly vessel that emits less harmful substances. Due to various maritime regulations of the International Maritime Organization (IMO), the construction of LNG ships is continuously increasing, and the demand for LNG ships is also rapidly increasing.

The problem is education. LNG ship crews need to understand LNG at -165℃ and handle LNG cargo holds and LNG facilities, so separate training and on-site practical training are essential.

However, on-site job training conducted in LNG ships in operation is expensive and risky.

Samwoo Immersion develops VR-reproduced contents of various facilities inside an LNG ship, such as LNG fuel systems and cargo holds, and supplies them for educational purposes to shipping companies, LNG bunkering operators, and related organizations.

Xtriple (CEO Noh Jin-song) has recently developed a 'CNC Machine VR/AR Education and Training System' that implements machine tool use and maintenance education with VR/AR, and is supplying it to universities and industries. It is a system that can solve various difficulties in on-site training, such as construction or breakdown of expensive training equipment, safety of trainees, and restrictions on training locations.

The health and medical field is also one of the promising VR job training markets. This is because face-to-face training is difficult due to COVID-19, and the practice environment is difficult with expensive educational equipment.

Samwoo Immersion plans to continue the LNG ship job training content development project by building a 'VR-based job training and training base center. The goal is to create a state-of-the-art VR-based education infrastructure that can conduct various vocational and job training remotely and vividly like in the field by leading public-private cooperation.

Daehee Kim, CEO of Samwoo Immersion, said, "In the past, VR education was mainly introduced to jobs and jobs where on-site training was difficult due to extreme environments or high costs, but the demand for various job training is expanding due to the COVID-19 crisis." We will create VR education standards and role models that can increase safety and efficiency in overall vocational job training," he said.

Busan = Correspondent Lim Dong-shik dslim@etnews.com