Gyeongsang National University's College of Nursing
Gyeongsang National University's
College of Nursing
Application case

Project name : Multimedia learning system (Covid-19 situation_Simulation of putting on and taking off personal protective equipment and breathing management for pediatric emergency patients)
Project period : June 01, 2021 ~ September 30, 2021 ( 120 days)
To strengthen practical skills, decision-making and problem-solving capabilities
Support various simulation practice training!
Gyeongsang National University's College of Nursing opened the WISE practical training center in 2015, and in 2021, it was selected as a standard implementation institution for the 'College of Nursing Practice Education Support Project' hosted by the Ministry of Health and Welfare and supported a budget of 600 million won. Nursing simulation training center was established. Accordingly, a new simulation center named 'GENIUS' was born.
In a situation where the field of education is changing due to COVID-19, it is very important for nursing students who need to undergo clinical practice in hospitals in parallel to learn technical skills through practical practice in an environment similar to the clinical field. Although there was a great difficulty in consolidating the capabilities of human resources needed in the medical field, based on the nursing job training contents created based on Samwoo Immersion's know-how, in the era of the 4th industrial revolution, education methods and simulations using on-contact virtual space Using education, the College of Nursing newly built a trauma center and infection control center related to disaster nursing in line with the needs of the times, and built a high-fidelity simulator using a manikin and a VR simulation lab to implement educational contents and methods in a timely manner.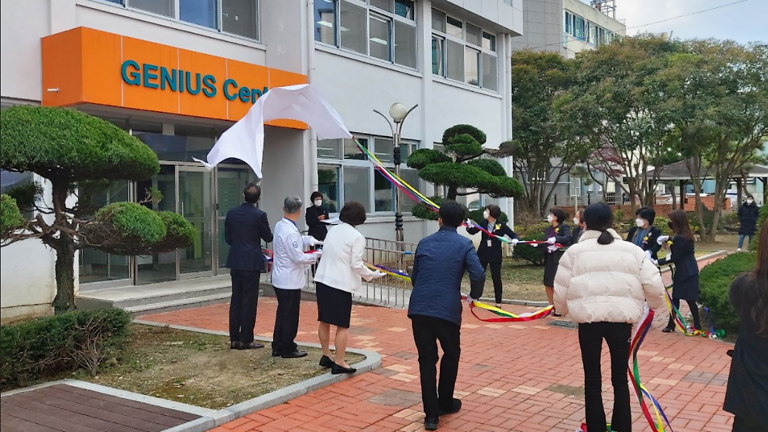 | | |
| --- | --- |
| | |
| | |
| --- | --- |
| | |

Related Articles : Development of Virtual Reality Simulation Program for High-risk Neonatal Infection Control Education