International Lift Expo Korea 2021
2021 Korea International Elevator Expo
Application case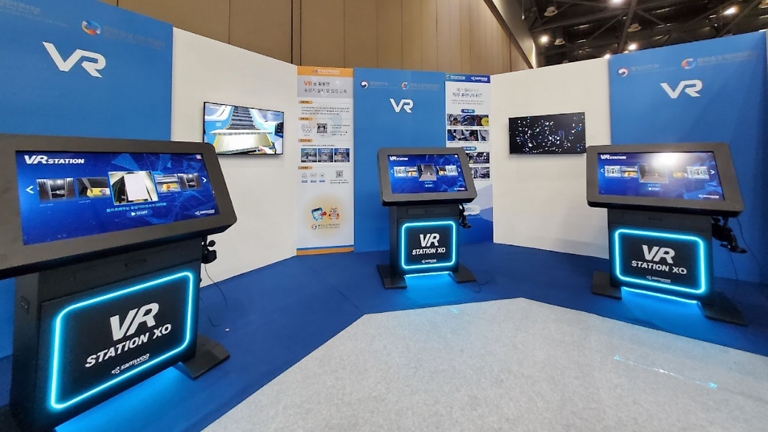 Project name: 2021 Korea International Elevator Expo (Korea Elevator Safety Corporation)
Business period: September 14, 2021 ~ September 16, 2021 ( 3 days )
With the convenience of movement, there is no restriction of place
Providing an environment where you can experience virtual space (VR)!
At the '2021 Korea International Elevator Expo' hosted by the Ministry of Public Administration and Security and Korea Elevator Safety Agency, we operated an experience zone where you can experience elevator accidents and elevator inspection and installation using VR.
Anyone can use it, but since no one understands the safety rules accurately, we are carrying out a variety of projects to prevent harm caused by elevators and systematically promote elevator safety management projects in order to protect the happiness of the people. Through this exhibition, Samwoo aims to promote safety education for elevator users, improvement of safety management capabilities of elevator managers, and training of technical manpower in the elevator industry based on comprehensive and systematic research on the overall elevator safety standards and system advancement, technology development, etc. Based on the know-how of Immersion, we conducted education and training using [VRSTATION XO], which allows you to experience virtual space (VR) without space restrictions.