XR Extended Reality, Matching Real Space and Virtual Space
XR Extended Reality, Matching Real Space and Virtual Space

XR(eXtended Reality)
Extended reality (XR) is a technology and service that encompasses Virtual Reality (VR), Augmented Reality (AR), and Mixed Reality (MR) technologies. It is like touching with your hand to directly feel the objects placed in the virtual space in the real space, where the interaction between the real and the virtual is further enhanced. Currently, XR is a technology that realizes a world in which the interaction between reality and virtual reality is strengthened more than before, and its use is expanding in the medical field and military-related fields. Samwoo Immersion implemented CPR and automatic defibrillator training system (CPR/AED basic first aid XR KIT) through XR extended reality technology.
Samwoo Immersion's CPR/AED Basic First Aid XR Training KIT is an immersive training equipment that matches a real mannequin with a virtual collapsed person to effectively practice basic measures required in emergency situations. By realizing the fallen person and the surrounding environment through VR, and matching the fallen person with a real mannequin, you can directly perform CPR based on extended reality, learn the senses, and experience how to use an automatic defibrillator.
Virtual reality and real mannequin matching
Through CPR/AED experience using extended reality technology, you can not only perform actual CardioPulmonary Resuscitation (CPR), but also enhance the effect of the experience by visually expressing the position and shape of the heart and the degree of heart compression.
Extended Reality CPR experience
| | |
| --- | --- |
| | |
| Expressing the position and shape of the heart | Visual representation of the degree of compression of the heart |
You can quickly and accurately learn how to use the AED through the virtual reality automatic defibrillator, which is implemented identically to the actual Automated External Defibrillator (AED). You can properly understand the condition of the body caused by it.
Virtual reality-based automatic defibrillator use
Visual representation of the use of the AED and delivery to the heart
Samwoo Immersion is developing a submarine engine equipment education and training system using XR extended reality technology. Mock-up of engine equipment of real submarines, AR-based real space mapping and By matching the actual engine equipment mock-up with the virtual engine equipment, you can experience the submarine engine equipment through extended reality. The interaction between the real world and the virtual world is further strengthened through visual expression through holographic lenses, mock-up of institutional equipment, and virtual institution equipment, thereby improving the ability to perform duties through effective submarine crew training and maintenance education and teamwork training. Equipment operation mastery skills can be cultivated.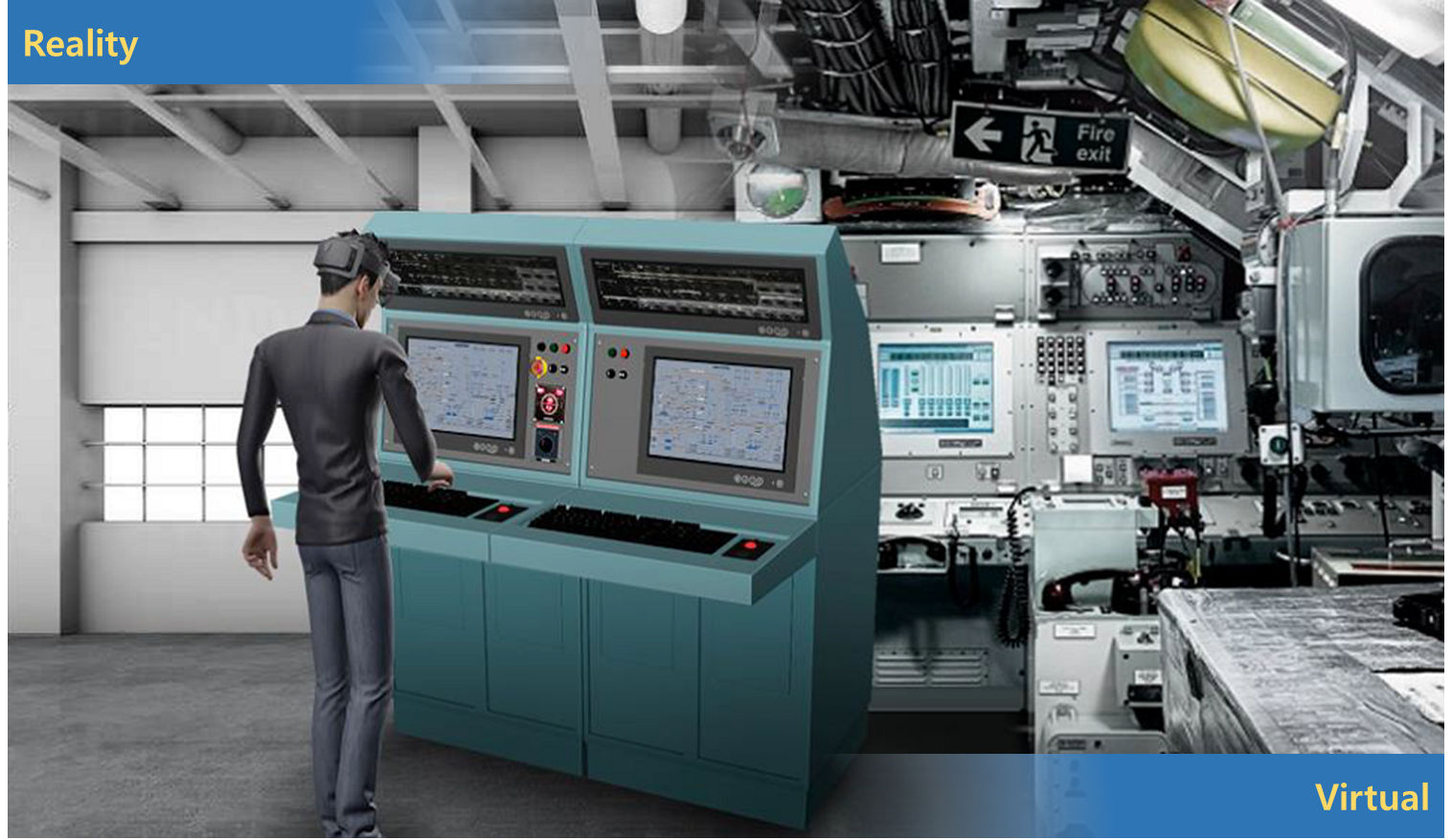 Submarine engine equipment training system system concept